Empowering digital health acceleration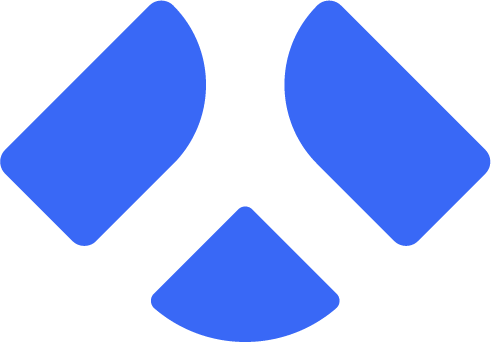 We created Panda to provide healthcare organizations with a trusted place to find and adopt the best digital health solutions for their unique needs—economically, safely, and at speed.
We believe in the power of digital transformation
We are committed to serving our community because we've seen firsthand the benefits of digital transformation for healthcare organizations, patients, and providers.
David Harvey
David is a tech entrepreneur who was a senior founding member of Formativ, the PE-backed spinout from Northwell that built and commercialized a patient engagement platform of tech and services. Previously, David built and sold his business to athenahealth, where as a senior executive led product strategy, including assisting in the formation of the athena Marketplace.
Kristen Miller
Kristen has over 25 years experience in finance and operations management. Most recently she served as CFO for RJ Health Systems, where she was responsible for all aspects of financial management, HR, customer renewals & retention & contracting.
Mike Taylor
Vice President, Customer Success
Mike is a healthcare technology leader who is passionate about automation and consumer-driven tech. He brings over a decade of experience in management consulting, software product management, and customer success. Prior to joining Panda, he was responsible for managing a suite of predictive analytics products at Waystar.
Ryan Bengtson
Ryan is an accomplished healthcare executive with over 25 years of consulting, strategy, and business development experience.
Prior to joining Panda, Ryan was Founder & Principal at Luminis, a digital health advisory firm. He was previously Senior Vice President, Corporate Alliances at Waystar, a Managing Director at Huron Consulting Group, and began his career at Accenture.
Sara Strom
Vice President, Marketing
Sara is a healthcare marketing leader with a over a decade of experience building award-winning technology brands. Most recently, she led marketing programs at VigiLanz, growing awareness and maintaining their ranking as the #1 clinical surveillance software among US-based hospitals.
Ken Holmen, MD
President/CEO, CentraCare
Scott Rathgaber, MD
CEO, Gundersen Health System
James Nicholls
Managing Director, Fitzroy Health
John Becker
Group SVP, Strategic Growth Solutions, Sg2
Pat Fry
Former President/CEO, Sutter Health
We provide unmatched expertise, so that you can execute cohesive digital health strategies.
With diverse and extensive experience in healthcare, our team offers deep expertise in developing and launching successful digital health strategies. We eat, breathe, and sleep digital healthcare—and provide guidance that helps you rapidly adopt impactful solutions that complement your broader strategic goals.
We identify the best-in-breed solutions, so that you can easily narrow the field and expedite the selection process.
Using a proprietary, unbiased approach, we evaluate and pre-vet thousands of health vendors. Our process is transparent, with our marketplace providing access to research, selection materials and our industry knowledge. When you are ready to begin considering vendors, we pair you with a curated set of solutions to save hundreds of hours of your valuable time.
We partner with you to understand your unique business needs, pain points, and goals, so that you can confidently select the best fit.
Our tech-enabled services and dedicated team help you to evaluate solutions against your unique business needs, pain points, and strategic goals. We leverage a working knowledge of your organization to identify the best-in-breed vendors that will meet and exceed your needs and quickly achieve internal alignment.
We assess risk, achieve favorable rates and terms, and streamline the contracting process, so that you can rapidly and safely adopt the right solutions for your organization.
We thoroughly evaluate risk across cybersecurity, legal, technical, and compliance guidelines. We measure vendors' cybersecurity against industry standards, pre-negotiate contract terms and conditions, and ensure seamless integration capabilities for a light IT lift.
Our experts future-proof your digital strategy, so that you can leverage solutions that seamlessly integrate and provide long-term value.
We ensure that every vendor recommended aligns with your strict interoperability standards, so that you can frictionlessly create a cohesive digital strategy. Post-launch, we provide ongoing guidance, renewal, scalability, or transition support, as you continue to execute on your digital health strategy.
Ready to join the team?
See open positions.
Ready to accelerate your digital health strategy?